Alcontra specializes in the of supply all kinds of Lighting Supply including Street Lighting, and Indoor & Outdoor Lighting for Infrastructure, and Commercial and Residential projects such as Roads, Bridges, Towers, Malls, Buildings, Palaces, and Hospitals.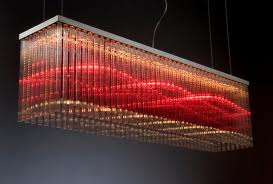 The main objective of Alcontra is to provide Street Lighting systems that are designed to improve safety, both for vehicles and pedestrians, in accordance with technical standard laws and at the same time contributes to the beauty of the city with state-of-the-art lighting designs that reflect the historic, artistic, and social value of the urban settings and Qatar's developing estates.  We aim to enhance the image of Qatar and improve the local community pride through creative lighting.  Additionally, Alcontra is also an advocate of energy conservation and cost-effective installation of general and street lightings.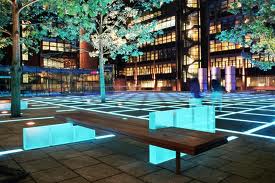 What is more important, Alcontra guarantees a timely delivery of its high quality lighting products. It is the company's dedication to client success and meet the economic demand that makes it one of Qatar's established lighting suppliers in the competitive market today. It is associated with globally acclaimed manufacturers such as Saudi Lighting – KSA, Neri- Italy, Regent – Switzerland, Ludwig Leuchten-Germany, Luxiona-Spain, Cree Technology- USA.
Our Manufacturers
| | |
| --- | --- |
| Octalex | Australia |
| Bel Lighting | Belgium |
| LUDWIG LEUCHTEN GmbH & Co. KG | Bergen |
| ZHEJIANG SPRING LIGHTING CO.,LTD | China |
| Sunny Technology International Limited | China |
| Teknoware | Finland |
| Eclatec | France |
| Dietal | France |
| LUXSTREAM GmbH | Germany |
| ESYLUX GmbH | Germany |
| Nordeon GmbH | Germany |
| SLV LIGHTS | Germany |
| Gallis Lighting | Greece |
| Bright Special Lighting | Greece |
| Masiero | Italy |
| NERI | Italy |
| Vistosi | Italy |
| Griven | Italy |
| GigaTera Middle East Lighting Trading | Korea |
| saudi Lighting | KSA |
| Northcliffe | Lithuania |
| Philips | Netherlands |
| ARQUILED | Portugal |
| Faustig | Russia |
| Varton | Russia |
| Ledel | Russia |
| Leader Light | Russia |
| BUCK | Russia |
| Archimet | Russia |
| Luxtella | Slovenia |
| Astel Lighting | Slovenia |
| SEC Lighting | Slovakia |
| Luxiona | Spain |
| Regent Lighting | Switzerland |
| EE-Consulting AG | Switzerland |
| Pelsan | Turkey |
| Cemdag | Turkey |
| Heper Group of Companies | Turkey |
| Alkhan | Turkey |
| AM LIGHTS | UK |
| Thorlux Lighting | UK |
| Ruud Lighting | USA |
| Ligman | USA |
| LED Roadway Lighting Ltd | Wales |